Father Andrew Cole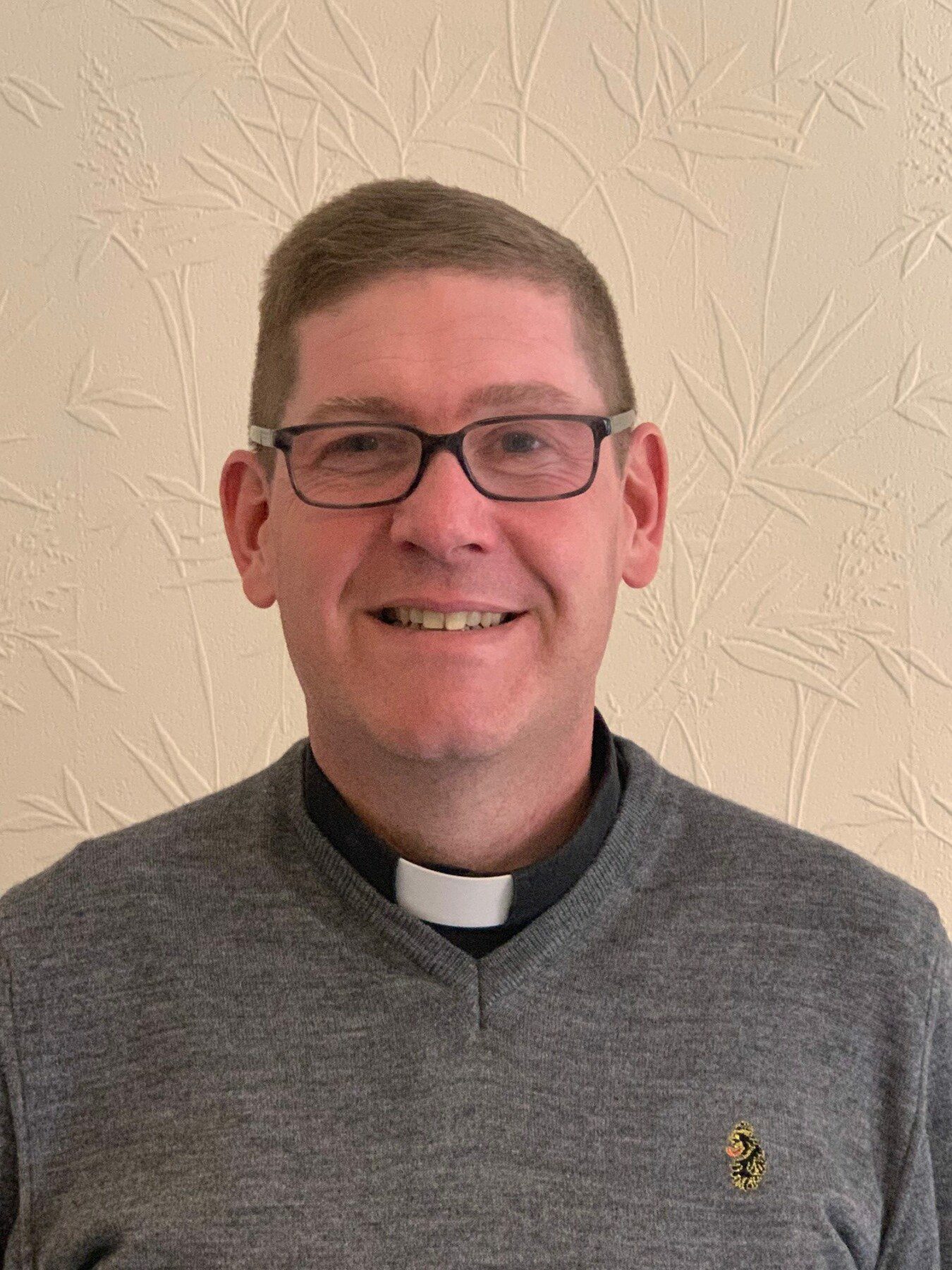 Father Andrew Cole was born and brought up in Milford Haven, in Pembrokeshire. He read theology at the University of Birmingham, after which he worked as warden of Newman House, the University's Catholic chaplaincy, for a year. He then went to the Venerable English College in Rome to train to be a priest, and studied philosophy and theology in the Pontifical Gregorian University. He was ordained deacon on 12th July 2000 in the Church of Our Lady of the Snows, in Albano, just south of Rome, and to the priesthood on 4th August 2001 in St Joseph's Cathedral, Swansea. His first years in ministry were in the Diocese of Menevia, in south-west Wales, where he worked in Swansea, Llanelli and Aberystwyth.
He returned to Rome in September 2005 to study canon law in the Gregorian, this time living in the Pontifical Beda College, just over the road from the Basilica of St Paul outside the Walls, where his favourite Apostle, St Paul, is reputedly buried. He came to Nottingham in September 2010, and after a year working in the Parish of Corpus Christi in Clifton, from 2011 until 2017 he was Catholic Chaplain to the University of Nottingham and Private Secretary to the Bishop of Nottingham.
On 11th January 2017, he was appointed parish priest of the new Parish of the Most Holy and Undivided Trinity, the Catholic Church in Grimsby, Cleethorpes and Immingham, a role that he enjoys immensely in the biggest parish and the best borough in Britain.
We are so lucky to have a Catholic Church right next door to our school, and we often visit for Mass, Adoration, and education visits. Our local Church, St Mary on the Sea, was completed in 1883, and was built with money raised by seafarers who wanted a permanent place to worship. Unfortunately, we won't be able to access the Church building for a few weeks but we can watch a virtual tour of the Church and all its artefacts led by our Parish Administrator and Governor Amanda Mellows.